The Carolina Panthers will lose again this season, but don't tell that to Cam Newton & Company in the midst of a four-game winning streak.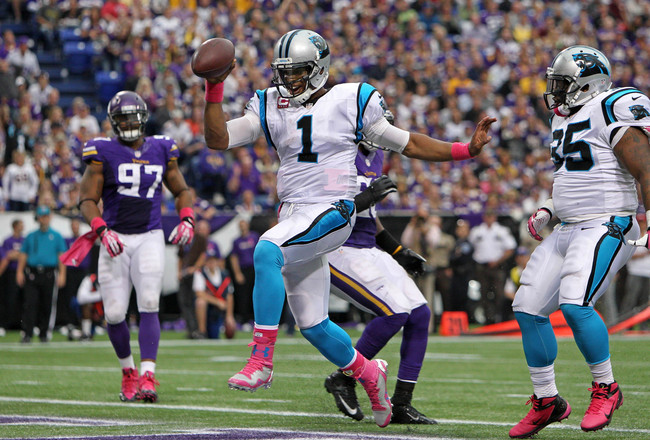 Carolina, 5-3, is solidly in the NFC Playoffs hunt midway through the season, along with NFC North 5-3's Chicago, Detroit and Green Bay.
The Panthers' immediate challenge is catching up with the NFC West's second-place San Francisco 49ers who, at 6-2, are currently leading the NFC Wild Card race.
Carolina will have the chance to do just that this weekend when they head out West for a 4:05PM (ET) showdown.
Check out this link to a recent article I wrote for Bleacher Report predicting the Panthers' successful four-game stretch:
http://bleacherreport.com/articles/1812735-five-reasons-the-carolina-panthers-are-primed-for-a-midseason-run